[mantra-multi][mantra-column width="1/4″]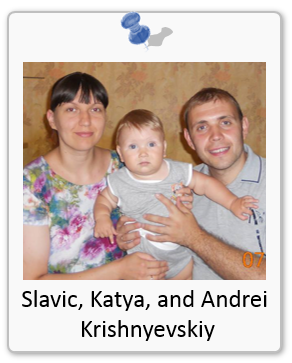 [/mantra-column] [mantra-column width="3/4″]
The church of Christ in Nikopol started in 1999 with the conversion of Nina Dyomina in Minsk. Returning to Ukraine, Her husband, Gregory soon became a Christian, and they met with a small group in her home. With no preacher, their teaching was through foundational literature such as "52 Stimulating Studies" and "Unfolded plan of God", by Donald Hunt, which had been translated into Russian. In 2004, A small group of Americans held English lessons in Nikopol. From this group, the church was established with a core of Christians. Later in the year, Andrew and Katie Green moved to Nikopol, and continue to serve the church.
Andrew was ordained as an Evangelist in Bemidji, Minnesota. The eldership there serves to oversee Him as he works in Ukraine. One of the elders in Bemidji, Mike Locke was one of the original group to visit Nikopol, along with his wife, Mary. Mike and Mary also have faithfully assisted the work in Nikopol as forwarding agents for the Greens.
In 2013, Slavic an Katya Krishnyevskiy were invited to come to Nikopol to assist us as we look towards a transition to local leadership. Slavic has been an energetic evangelist, and Katya is instrumental in the children's ministries. In the time that Slavic and Katya have been with us, the church has grown to about 30-40 members.